Ideas on how to Hack Myspace Messenger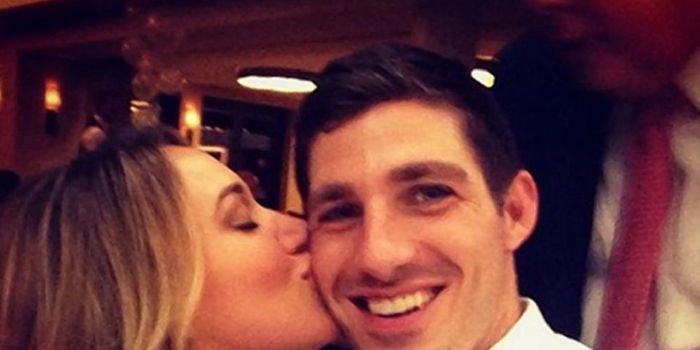 This is how youd prefer to keep track of whats taking place with your kid. Facebook alongside popular social media marketing programs are common goals of bullies, scammers, and abusers.
Read on if youre thinking how to crack Twitter Messenger quickly in 2019 that will be truly an effective strategy to stay protect on the web.
Table of Contents
Tool Fb Messenger
There are many reasons you ought to crack into someones Twitter. Definitely, Facebook is a superb option to keep in touch with friends and family nonetheless it has additionally played variety to cybercrime and cyberbullying. It is becoming increasingly necessary for parents to keep up with regarding kids activity on the web assure hes in secure possession.
Perhaps one of the most crucial main reasons why you should know crack Messenger is because it may be a lifesaver usually, specifically for moms and dads whod choose keep her family secure online from dangerous third-parties and abusers before everything unanticipated occurs.
Test the fb Messenger hack that may make it easier to see all incoming and outbound communications on someones Twitter. Inform us a little more about two extremely popular myspace hacking knowledge on the market now and how you stand-to benefit from using them.
Role 1: how exactly to Hack Someones myspace emails utilizing Neatspys remedy
You may not really need advanced machines or deep technical knowledge to hack myspace Messenger. We strongly recommend while using the Neatspy application and that is one of the more strong and adaptable Facebook hacker equipment designed for this extremely purpose.
The key to best Vietnamese dating sites the power of this app may be the ease of use plus the feature-rich equipment they brings up for grabs.
1.1 The Neatspy application: Ideal Myspace Messenger Hack
The Neatspy software is very quickly attached to any Android device. It operates in stealth mode and will still browse and deliver Facebook messages without being detected.
You may not even should root the device. Only do the installation and forget it. You get all tracking information delivered straight to your own control board from another location. This can be, indeed, the largest advantageous asset of employing this app. You do not have any hacking or technical techniques to hack Twitter Messenger.
Another function you need to use could be the Neatspy Android Keylogger which could see someones Facebook password and username without changing it. This is one other way so that you can hack Twitter quickly.
Straight from the targets contacts to exclusive and cluster chats, Neatspy tends to make everything visible using its smart software enhanced for great consumer experience.
1.2 Neatspy Fb Hack Device Qualities
Browse all messages: it's easy to study all myspace information with the Neatspy app. Whats great regarding the software is that you can read all communications both private and team chats along with the types which happen to be gotten and sent.
Enjoy contacts: it's possible observe the information and knowledge in regards to the pages of all of the people the person getting investigated provides contacts with. A terrific way to diagnose dubious people that may possibly not be a to suit your child to interact with.
Herb code: The Neatspy software allows you to essentially hack Facebook Messenger. Obtain the means to access all characteristics quickly and instantly. This is exactly furthermore facilitated from the Neatspy Android Keylogger.
Read all news: Neatspy also offers usage of all artwork and video clips contributed by the target people becoming investigated using the rest. A good way to see if somethings completely wrong.
No rooting/jailbreaking: The greatest thing about the Neatspy app is that there is no need for you to get taking part in challenging work like rooting or jailbreaking the goal mobile very first. You simply download the app and remove the symbol post-installation. Thats it!
Stealth means procedure: If youve come curious ideas on how to hack someones Facebook Messenger free, Neatspy is a perfect method as it not only enables you to track all social media throughout the target tool and works privately within the stealth function. After installment, the app symbol are immediately deleted from the house display screen.
1.3 How to crack Facebook Messenger with Neatspy software conveniently
Why don't we understand the methods tangled up in getting your Neatspy system ready to go within a few minutes.
Step one: join a Neatspy account in your program.
2: apply the Neatspy Android os software regarding target unit. If the target product is an iPhone, no construction is necessary! You simply need the iCloud qualifications.
Step 3: Begin tracking all social networking on Neatspy dash. Merely go directly to the keylogger to obtain the fb code or go to the Social programs tab.
Thats it! Youre today able to skim every thing about target individuals social side and will always study all task.
Part 2: How to Hack into Someones Twitter Messenger making use of FlexiSPY solution
FlexiSPY normally a great fb Password Cracker that allows that hack Twitter messenger. You will not only have the ability to hack the target individuals Twitter Messenger and capture their suggestions through the keylogger, you could in addition tune in to him live and capture pictures through mobile cam.
The software are, without doubt, very powerful and provides your a number of characteristics however it is furthermore expensive. If expenses is no requirements for your family, think about you'll also need to root or jailbreak the device before you install the software.
This might be a commercially involved techniques which most people, specially novices, will discover hard.
Bottom Line
If all that youve been looking out for is how to hack myspace Messenger, take a look at the Neatspy software which makes the method simple and fast. You're getting were only available in little time and certainly will consistently catch all details necessary without rooting or jailbreaking the unit!